Email Recovery Free Edition –
1 GB free email recovery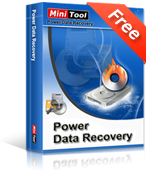 Email Recovery Free Edition helps recover deleted or lost emails and attachments from Microsoft Outlook and Outlook Express of all versions, access corrupt Outlook .PST files and Outlook Express .DBX files even though the above-mentioned programs are not installed on you PC. The new version email recovery software supports RAW file types including *.m4v, *.3g2, *.wtv, *.wrf, *.pps, *.dps and 4096-byte-sector-based hard drive. Furthermore, this Email Recovery Free Edition is full compatible with Windows XP, Windows Vista, Windows 7 and Windows Server 2000/2003/2008.
Recent Articles
Generally, Microsoft Outlook will store a user's personal data including messages, contacts, calendar items, and tasks in a specified storage folder by default. The data usually are known as a .PST file saved on hard disk drive, which can be...
Most people have the habit of deleting old or unneeded emails from Microsoft Outlook, which is a good practice to keep the inbox clear and manageable. But some times we may mistakenly delete an important email and have to recover deleted...
It is a commonly-seen problem to mistakenly delete an email for an Outlook email user. When we accidentally delete an email, it doesn't mean the email file disappears permanently and we can do nothing to get them back. In fact, deleted email...
Most email users have the habit of deleting useless and unimportant emails periodically, which really makes our work easy and saves much time to locate the needed emails. But if we mistakenly delete an important email, how can we get it back by...
Because email is widely used throughout different groups of people including students, officials and businessmen, it is quite essential. Why does email spread out so widely? Email is free, fast, targeted and proactive. At the same time, it can...
Situation: I opened my Windows 7 computer this morning, only to find the partition used to store important emails was inaccessible. I know there is something wrong with my computer, but Idon't know what the exactproblem is. Some of my friends...